Wallabag is a self-hosted application for saving web pages.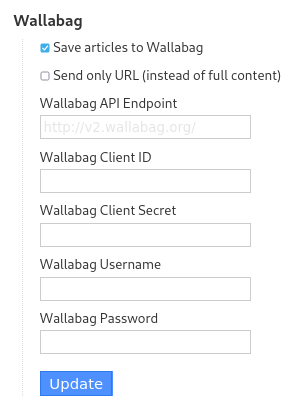 The API URL is the root URL of your instance, for example, if you have the hosted version use: https://app.wallabag.it/.
To create a new API client, go to the section "API clients management" and choose "Create a new client".
If Send only URL is checked, Miniflux sends only the URL of the item being saved, instead of the item's page body content.