Nunux Keeper is a "personal content curation service". It's an alternative to Pocket or Wallabag.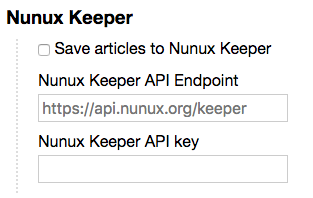 The API URL is the root URL of your instance, for example, if you are using the hosted version: https://api.nunux.org/keeper.
To create a new API key, go to the settings tab: "API key" and choose "Regenerate API key".